Hey there, my wonderful friends! Remember what I wrote on Monday about posting being easy this week...well, as they say "The best laid plans...." but I do have my second post of the week here now. I hope you enjoy it!
A couple of fun things to share before I reveal today's card. First, my friends Erika and Stephanie have created a new blog for challenges. Please come visit them at
Whimsical Wednesday
and join them in this new venture. There is blog candy to be won and who doesn't like candy and a challenge :)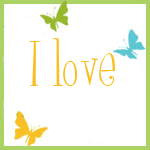 Second, I am going to be in a blog hop April 15th & 16th hosted by the incredibly talented Theresa the Scrapbooking Queen. More details on that to follow but keep the dates handy. You won't want to miss it!
Onto the card for today. Again this card is, you guessed it, pink. But it was made for my BFF who loves pink and collects cows so what other colour could I possibly use. I am working today on a couple of other projects to be posted soon and not a piece of pink paper in sight, I promise.
All card stock is Recollections. Cow is from Create A Critter cartridge along with the cloud. Sentiment is computer generated. Everything else is from my stash.
Thanks for stopping by today. Have a great weekend. I will see y'all soon.
{{{{{HUGS}}}}}, Heather